At the Psairer Bauernmeisterschaft championship it is not only sporting ambition that counts. This duathlon comprising the disciplines of "Haiziechn", hay pulling, and ice climbing, focuses on fun and on reviving an old tradition.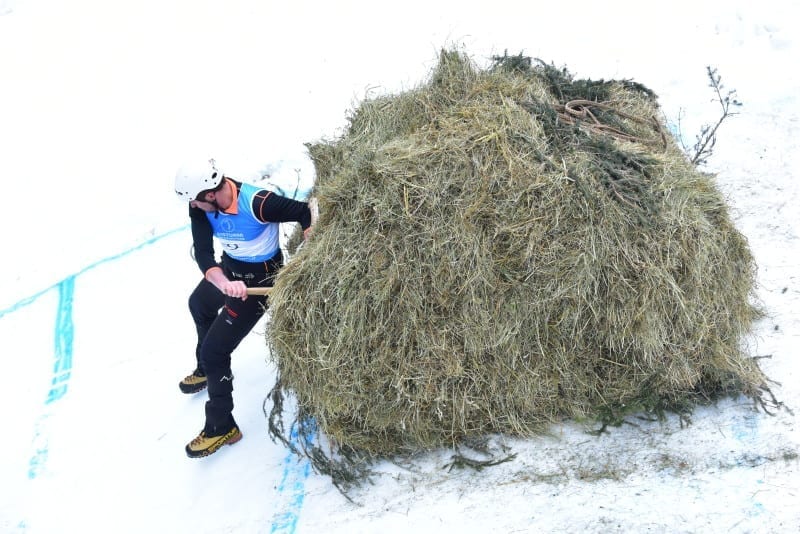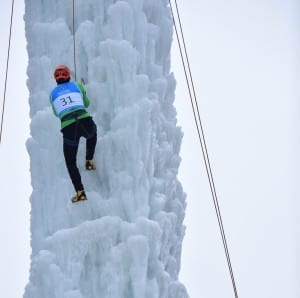 "Haiziechn" has been practiced in the Passeiertal valley for many centuries. The "Haiziecher", the hay puller, pulls the "Haizuig", the hay sledge with the "Hai Piirl" (the bale of hay). The over 150 kg load is pulled across a distance of 400 metres.
The course includes two steep inclines and several flat stretches. In front of the ice tower the "Haiziecher" hay puller hands over to the ice climber who must climb the 25 m high ice tower as fast as possible. Timing stops as soon as the top of the tower has been reached.
On Sunday, January 14th 2018 the Bauernmeisterschaft will take place for the 13th time. Last year's edition was won by Robert and Andreas Pfandler.